MultiVac™ Fluid Evacuation System with PERT Process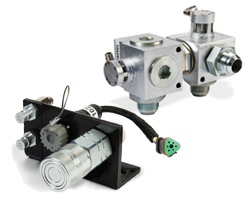 The MultiVac fluid evacuation system evacuates engine oil and other compartment's fluids making equipment maintenance easier and cost effective while extending the life of your engine. All the benefits of MultiVac plus the ability to evacuate transmission, hydraulic tanks and other oil based reservoirs.
MultiVac™ Fluid Evacuator Advantages
Safety and Ergonomics - MultiVac system puts technician safety first by Purging filters and Evacuating the sump with no crawling, climbing or dealing with dangerous oil spills.
Environmental Protection - MultiVac system transfers waste oil from any compartment directly into final containment. No pans, no mess. Leak-free. Worry-free. Every time.
Savings - MultiVac system saves time and money; and can pay for itself in less than a year.
Contamination Control - MultiVac system Refills oil via the new filters to ensure clean filtered engine oil, minimizing contamination risks.
Speed - Evacuate oil and change filter in engine, transmission, and hydraulics in less than 20 minutes! Makes routine machine maintenance into a process that's actually routine.
Pre-lubrication - MultiVac system eliminates dry starts and extends engine life.
Data Management – Each service is automatically TimeStamped for easy record keeping.
MultiVac reduces service time and increases performance and engine life for safer, cleaner, faster and improved fluids evacuation maintenance, allowing for more effective personnel and machine utilization.
For more information about MultiVac evacuation, call 800.255.2250 or contact us today!