RPM Industries LLC Engine Pre Lube - Oil Evacuation Systems
Incorporated in 1985, RPM Industries LLC manufactures a broad range of engine pre-lubrication and fluid evacuation technologies that automate routine maintenance of heavy equipment to save owners and dealers time and money.
RPM Industries offers OEM and retro-fit aftermarket systems for heavy-duty diesel applications in a wide variety of industries, including construction, mining, waste management, over the road trucking, coach and bus transportation, as well as marine, aggregate and power-generation applications.
RPM Industries' maintenance products are used by virtualy all major heavy equipment companies, including: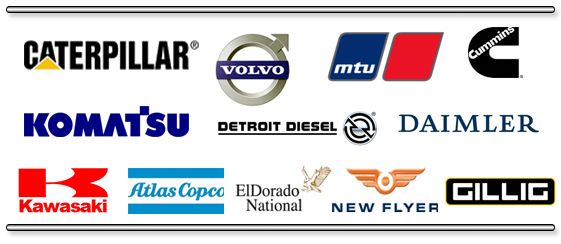 Caterpillar, Inc. | Cummins Engine Company | Detroit Diesel Corporation
Kawasaki | Komatsu, Ltd | MTU | Volvo
RPM Industries is a manufacturer of engine prelube and oil evacuation products and systems. We proudly manufacture our systems in Washington, Pennsylvania, USA and specialize in engine pre-lubrication, fleet preventative maintenance, and oil evacuation systems.
For more information about RPM Industries, call 800.255.2250 or contact us today!